Not long before Hurricane Matthew came along, 250 waterbird aficionados gathered in New Bern, North Carolina, for the 40th Annual Waterbird Society Conference. The Bitterns in Rice project was represented in three presentations, including "Rice fields support the largest known breeding population of the endangered Australasian Bittern" in the Herons of World Symposium.
There was lots of positive feedback and support for our work. Some of the things people liked most about our project was the strong grassroots support from rice farmers and the rice industry as a whole; the dual emphasis on communication and education rather than just research; the uniting of conservation and irrigation communities; the broad scope of our ecological work (e.g. population, movements, breeding, diet and habitat management); and the present focus on developing bittern friendly rice growing incentives in light of water savings measures.
Here's some quotes:
"My new favourite example of ag / endangered species synergy." Mike Allen, New Jersey Audubon."
"Awesome story of how crowd-funding can bring awareness to little-known and cryptic species." Kristie Stein, Tonra Lab of Avian Ecology, Ohio State University.
"It's wonderful that this breaking news was presented at #waterbirds2016." Waterbird Society
"Saving bitterns takes everyone. Rice farmers and conservationists can keep this species from extinction. It takes everyone." Jordan E. Rutter, University of Minnesota.
Some of the other rice related presentations of interet were:
1) Mauro Fasola presented long term data on herons and egrets in northern Italy, demonstrating a decline associated with the trend towards dry rice farming.
2) Gopi Sundar presented new work on the value of agricultural landscapes for waterbirds in India and Nepal, especially those incorporating rice fields, highlighting their overlooked conservation role.
3) Alberto Yanosky showed that eight of Paraguay's 14 heron species, including the Pinnated Bittern, have benefited from the expansion of rice farming, but there was deep concern about unregulated pesticide use.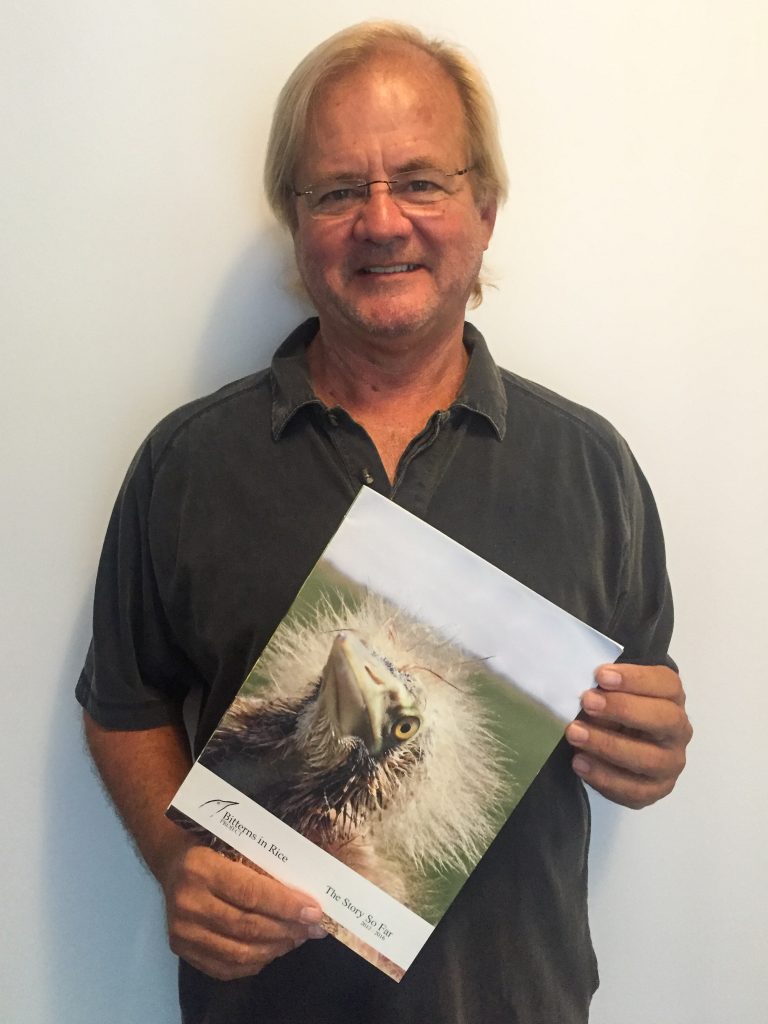 This is Jim Kushlan, the global authority on Ardeidae (herons, egrets and bitterns), with our updated booklet at the 40th Annual Waterbird Society Conference. He's very pleased with our work and heartened to see some much needed attention given to one of the world's most threatened waterbirds. Here's the website for the Heron Conservation Group he founded in 1982: http://www.heronconservation.org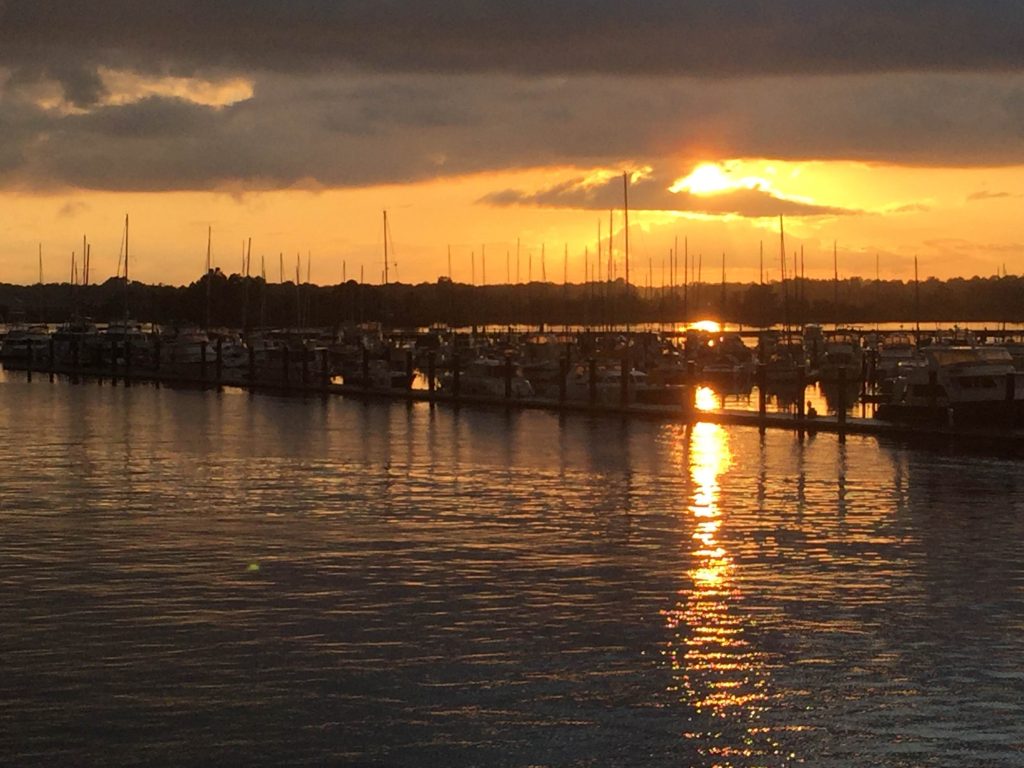 The beautiful Trent River at New Bern provided an excellent setting for the 40th Annual Waterbird Society Conference.