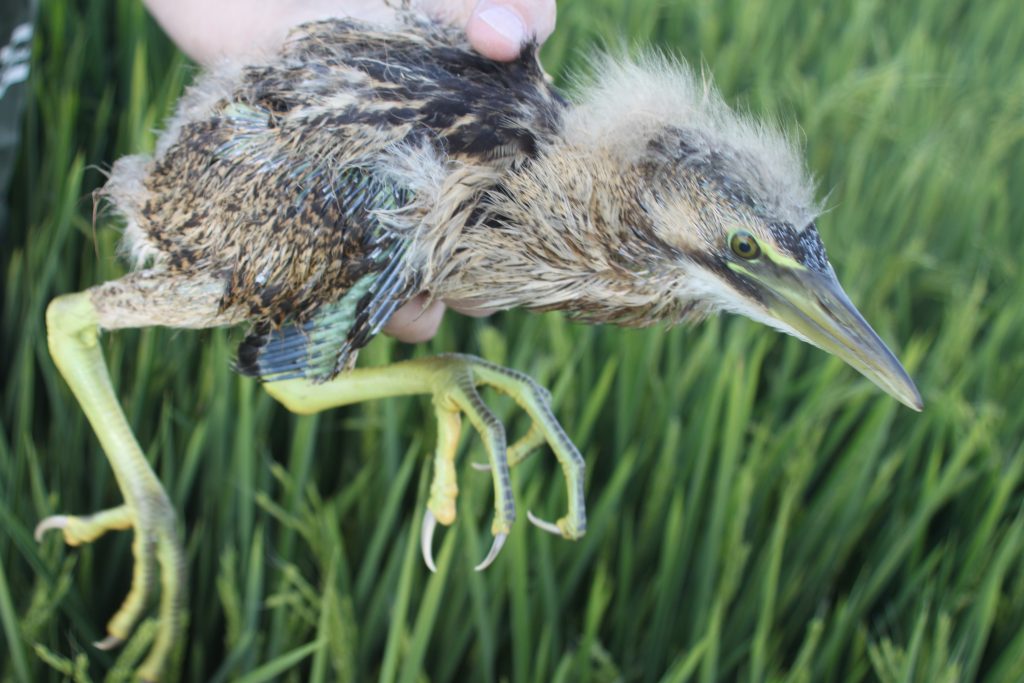 This 13-day old bird was one of nine chicks from three nests in one booming male's territory.

Follow the link below for the new population paper. Using occupancy modelling, we estimated that Riverina rice fields support 500-1000 bitterns in most years. The key message is that rice fields can play an integral role alongside natural wetlands in the conservation of endangered Australasian Bitterns. If you can't download a pdf, please email at us info@bitternsinrice.com.au for a copy.
Herring, M.W., Robinson, W., Zander, K.K. and Garnett, S.T. 2019. Rice fields support the global stronghold for an endangered waterbird. Agriculture, Ecosystems and Environment. 284.
Here's a less technical booklet, produced in July 2016, summarising what we've learnt since 2012, with lots of photos and the second edition of our bittern friendly rice growing tips.
And here's an article about tracking, "Robbie's gone a roaming", from the Spring 2016 edition of Australian Birdlife.
And here are less technical articles from September 2014: Once Bittern, Not Shy of Rice; and February 2015: Reimagining Rice Farms: Yielding Bunyip Birds & More; both discussing the first two seasons. Below is a paper about the remarkable numbers of the equally threatened Australian Painted Snipe also using rice fields.
Herring, M. & Silcocks, A. (2014) The use of rice fields by the endangered Australian Painted Snipe (Rostratula australis): a rare opportunity to combine food production and conservation? Stilt 66: 20–29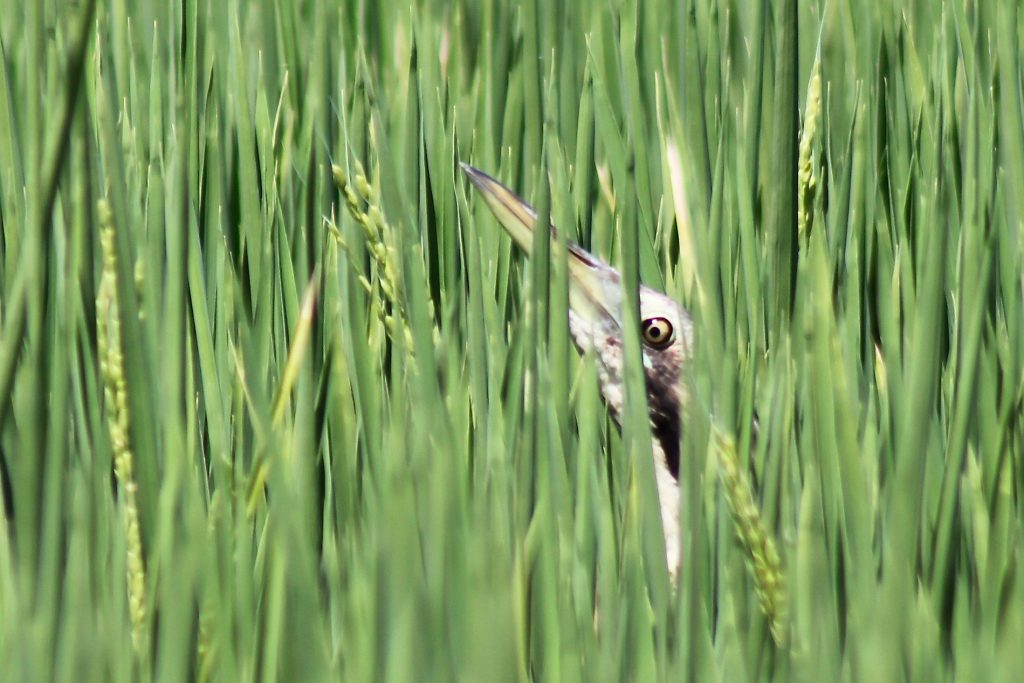 Rice crops provide the cover and support the prey that Australasian Bitterns require.