In 2016, we refined our Bittern Friendly Rice Growing Tips to three key actions: 1) early permanent water; 2) reduce predator threat; and 3) create additional habitat. This is a crucial part of the Bitterns in Rice Project, enabling rice growers to take the lead on bittern conservation.
Bitterns arrive in rice crops about two months after sowing and begin nesting once there is sufficient cover. These tips are based on the key findings of our work to date. They are for rice growers in the NSW Riverina that are keen and able to help conserve this special bird.
 _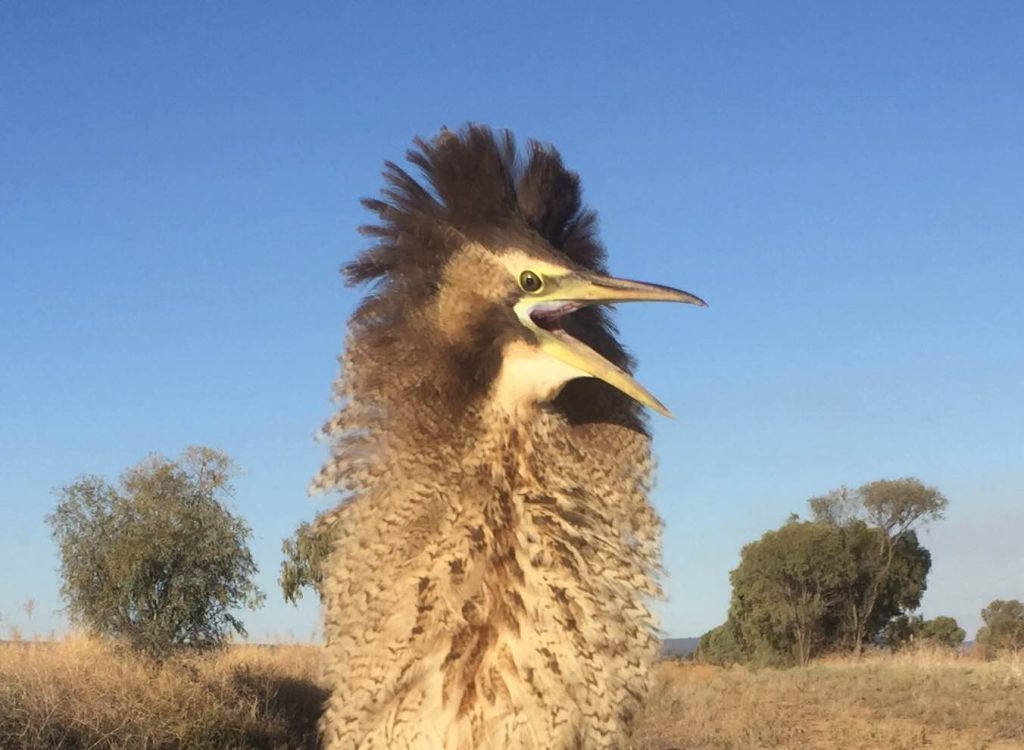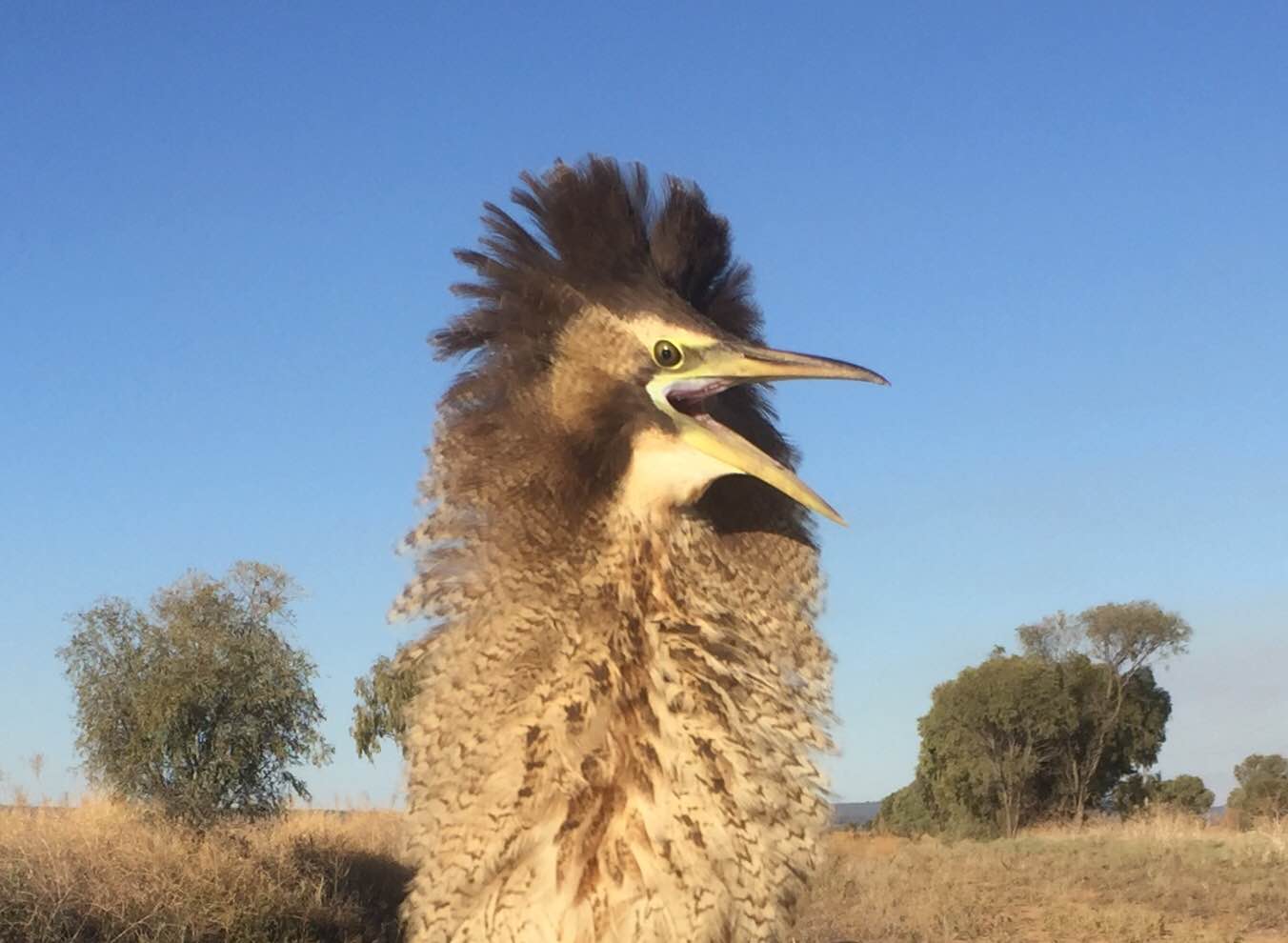 Ramping up the bittern yield, the number of fledged young like COG pictured here, is central to bittern friendly rice growing.